Experience life with Long COVID
through your gaming character.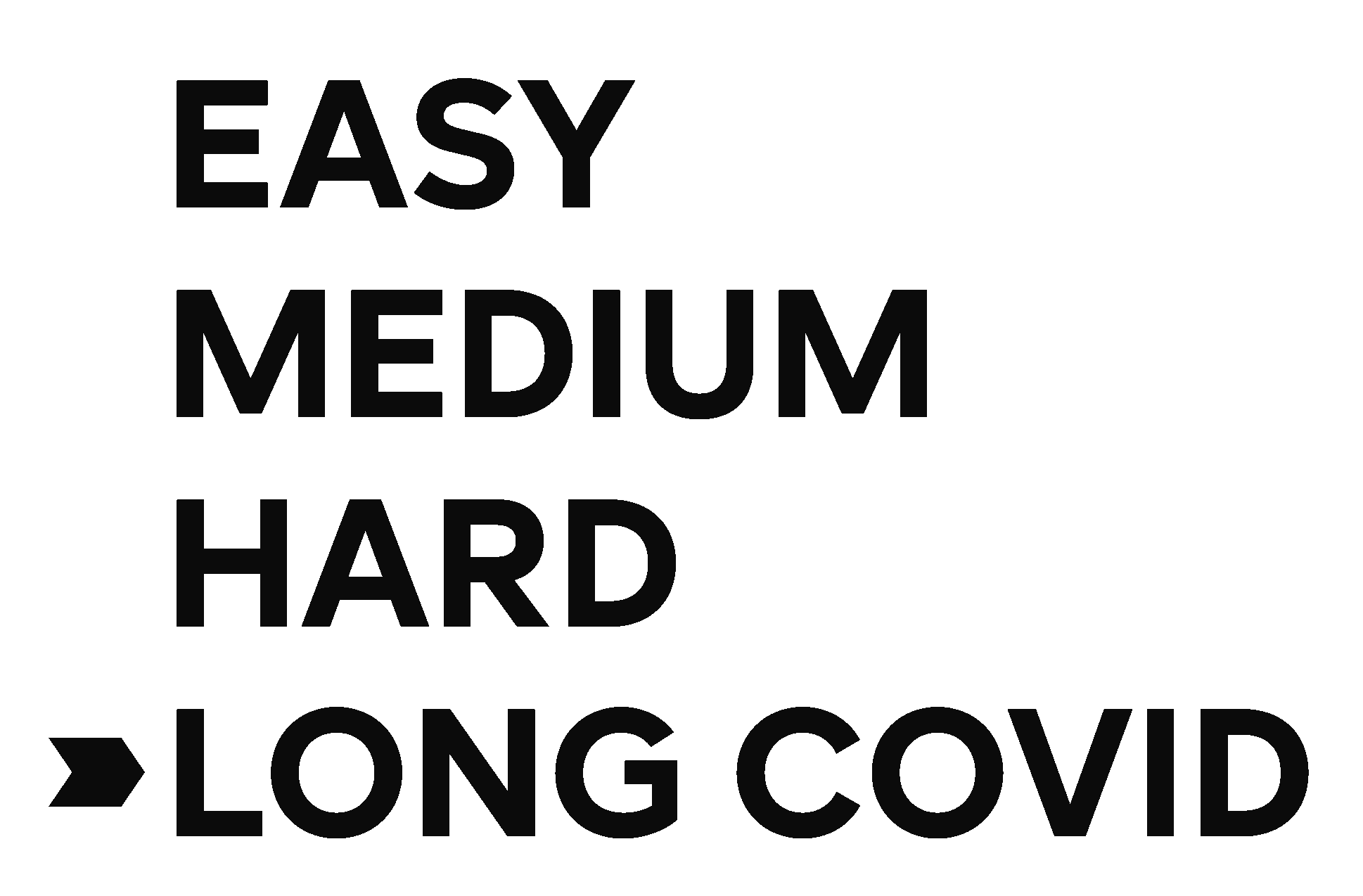 Long COVID affects every individual differently. More than 200 symptoms have been identified with impacts on multiple organ systems.
But one thing is for certain: It is life on a whole new level of difficulty. 
Long COVID Mode is a series of gaming mods that attempt to make others aware of this elevated difficulty. With it, we hope to educate them about Long COVID symptoms and give them a glimpse of our lives in the safest way possible – through their gaming characters. Long COVID is often simplified as heightened fatigue. But that is just one of the many symptoms. The mods shine a light on lesser-known, more prevalent symptoms like Exertional Intolerance, Post-Exertional Malaise (PEM), Unsatisfying Rest, Cognitive Dysfunction (Brain Fog) and more by turning them into in-game effects.
Elden Ring
Long COVID Mode
Minecraft
Long COVID Mode
The Witcher 3
Long COVID Mode

If you cannot be a Player 1, be our Player 2.
SHARE
Awareness is key to our cause. You can help by talking about Long COVID Mode, staying updated on the latest developments and sharing Long COVID news with your friends and family.
DONATE
Donate to Long COVID Europe so that
we may continue supporting patients.