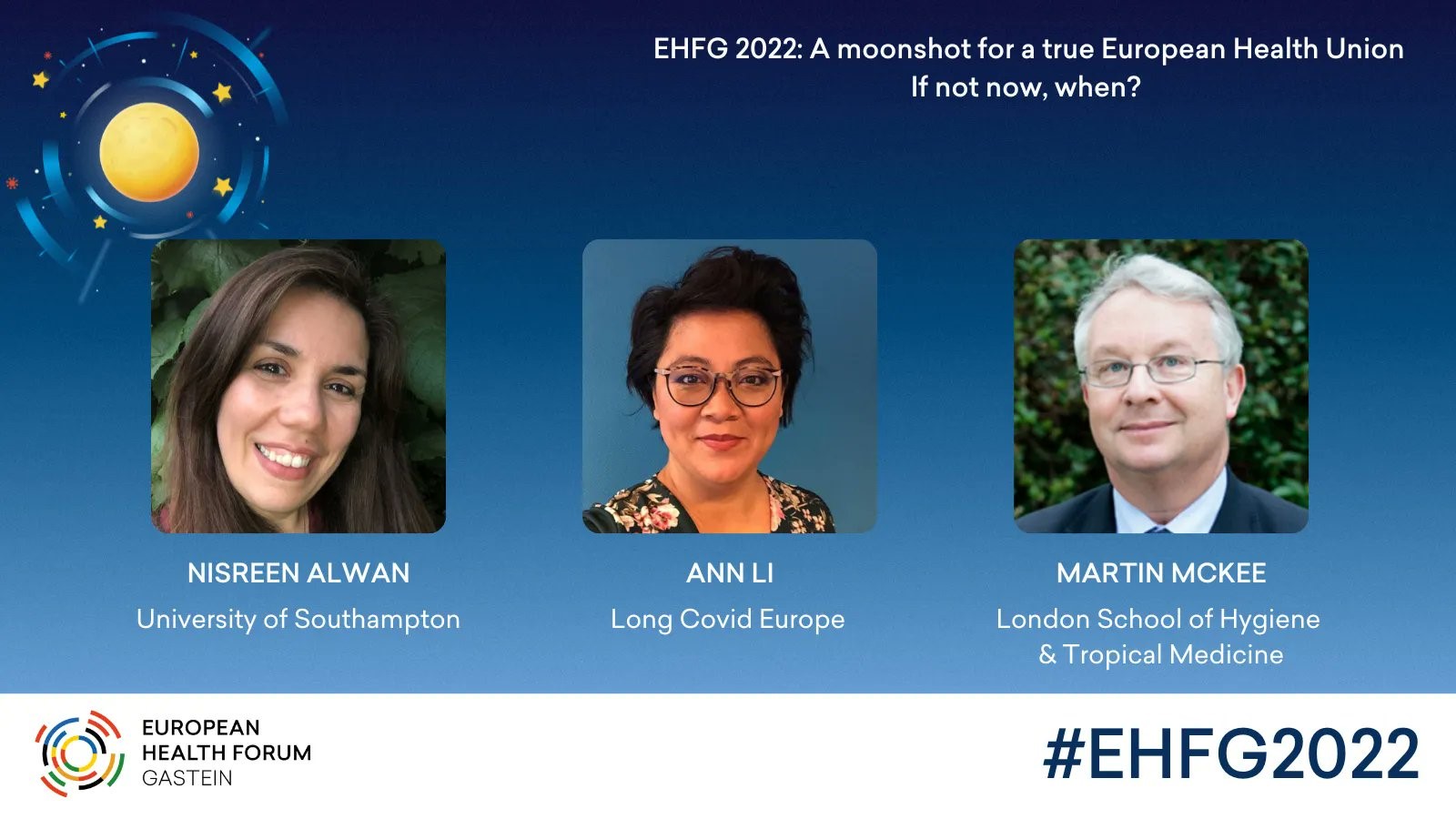 Date: 26 September 2022
Weblink: https://www.ehfg.org/conference/programme/sessions/fireside-chat-long-covid-the-neglected-pandemic
From 26 to 29 September 2022 the European Health Forum Gastein (EHFG) took place in Gastein, Austria. The 25th anniversary of the EHFG was accompanied by a virtual fireside chat on 26 September with LCE chairperson Ann Li, Prof. Nisreen Alwan and Prof. Martin McKee. The session explored patient experiences of Long COVID, heard how different countries are handling and treating the condition, and gave an insight into activities at the European level to raise awareness of Long COVID and drive forward research, treatment and rehabilitation services.